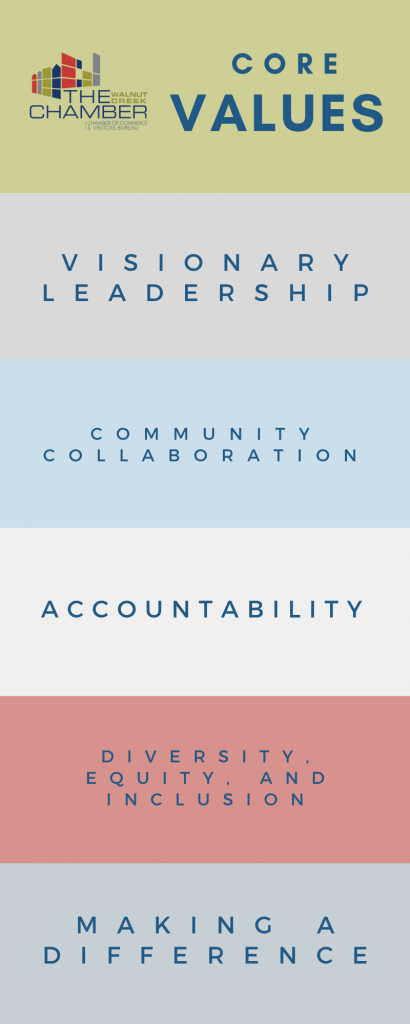 The Walnut Creek Chamber of Commerce & Visitor
Bureau attracts, supports, and grows business in
the Walnut Creek region through advocacy, and
inclusive economic and business development.
As a regional economic force, Walnut Creek is the
most inclusive and vibrant city for innovation and
entrepreneurship in the Bay Area
The Walnut Creek Chamber of Commerce & Visitor
Bureau is the only regional business organization
that represents the full spectrum of the economy.
1) People First – We commit to creating an inclusive economy that raises a standard of living for all.
2) Diverse Economy – We aim to foster an economy that is diverse, sustainable, and not over-reliant on any one sector.
3) Future Generations – We take the long view, working to ensure that future generations can live, learn, work, and thrive here.
4) Committed Leadership – We treasure our regional diverse leadership committed to embedding diversity, equity, and inclusion into our mindset in our systems and decisions.
5) Local & Regional Collaboration – We rise above competing interests and embrace collaboration to create greater economic prosperity for all.